1.3 Barrel of Whiskey
Regular price
Sale price
$4.99 USD
Unit price
per
Sale
Sold out
One threat hangs over Paige's head.
Merry Eastwood is in Texas.
After breaking the treaty between the shifters and the witches—in order to save the shifters, mind you—this could be the invitation Merry Eastwood needed to start a new war, putting the shifters and the Whiskeys in danger.
But going home isn't that easy. There's a lot of trust that needs to be rebuilt, but with the stakes so high, Paige has to try.
If that wasn't enough, her grandmother is going senile. Also, her fire-starter niece is hitting puberty, her bard nephew still hasn't learned how to control his voice, and her demon-hunting boyfriend is still learning how to control his shift. There's no safe haven for the Whiskeys.
So many enemies. So little time to regroup. How is Paige going to keep the Whiskeys safe?
Share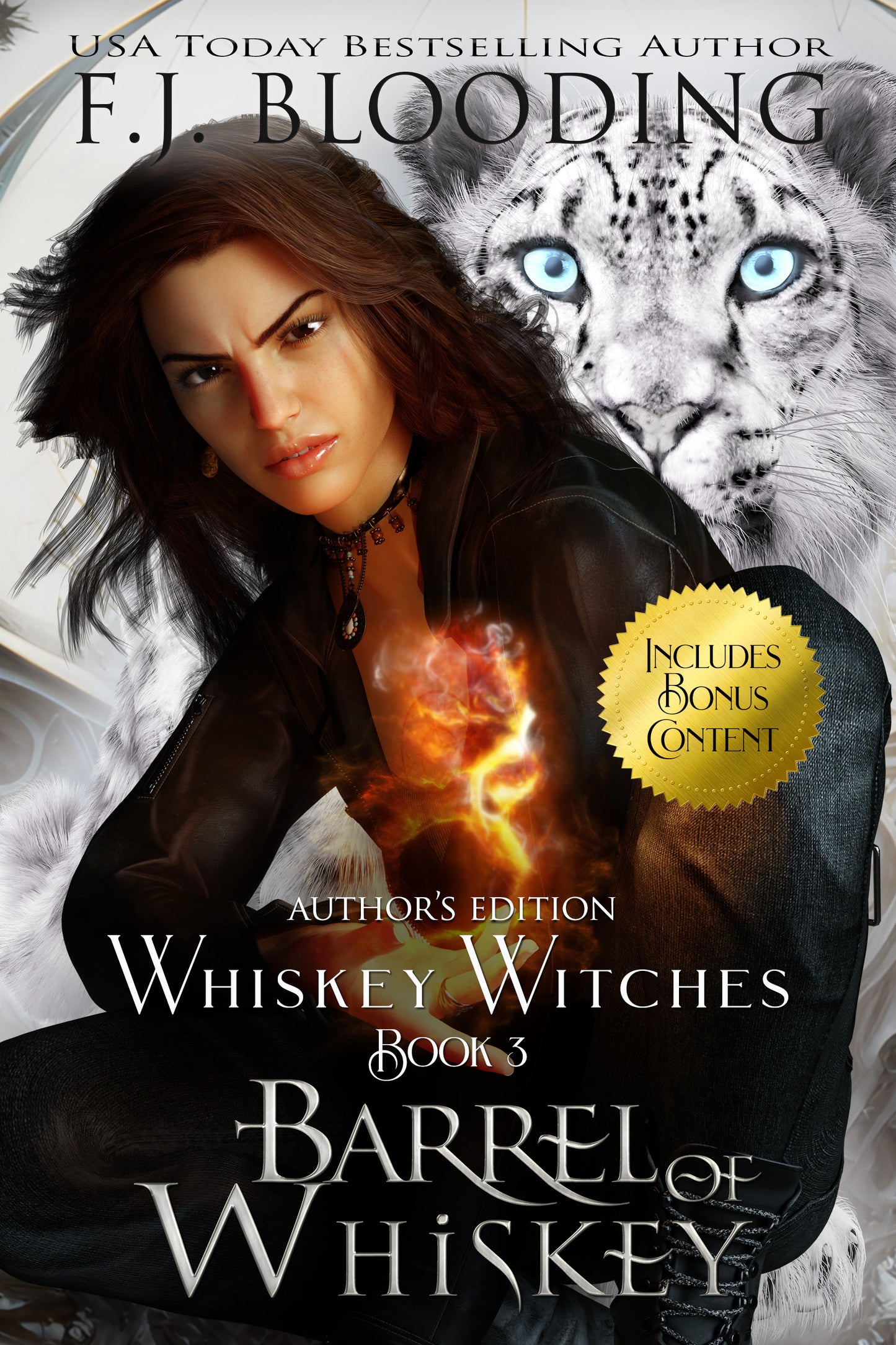 Whiskey Witches
Paige Whiskey is far from a woman without powers. She's the demon summoner and she's about to reunite with her witchy family only to bring them into incredible danger in order to bring an end to a fued that's been waging for almost a century.
Direct Download

Support your favorite authors with direct payments.
Experience seemless book downloads.
After purchase, you can download directly to your device and open in your favorite ebook reading app.
And you'll receive an email with the download link with further instructions on how to get it into your devices through the harder to reach apps such as Kindle.

eBook Apps

ReadEra
FB Reader
eReader Prestigio
eBoox
FullReader
Cool Reader