1.2 Blood Moon Magick
Regular price
Sale price
$4.99 USD
Unit price
per
Sale
Sold out
Witches used to be the only game in town.
Fresh from solving an occult serial murder in Louisiana, Detective Paige Whiskey returns to her home in Denver to discover the killer she freed in exchange for Dexx's life is continuing his murderous rampage. However, in true Sven fashion, he's killing people to show Paige things she never knew.
He's showing her a world that had been hidden from her, a wider world of the paranormal.
To protect the shifters he's targeting, she must break the treaty between shifters and witches, endanger her job, and risk her life.
Will Paige save the shifters, finally catch Sven, keep her job, and maintain a lid on this war?
Or will she lose it all?
Bonus Content
A note to the reader about one fight through depression and how it shaped this book. 
Share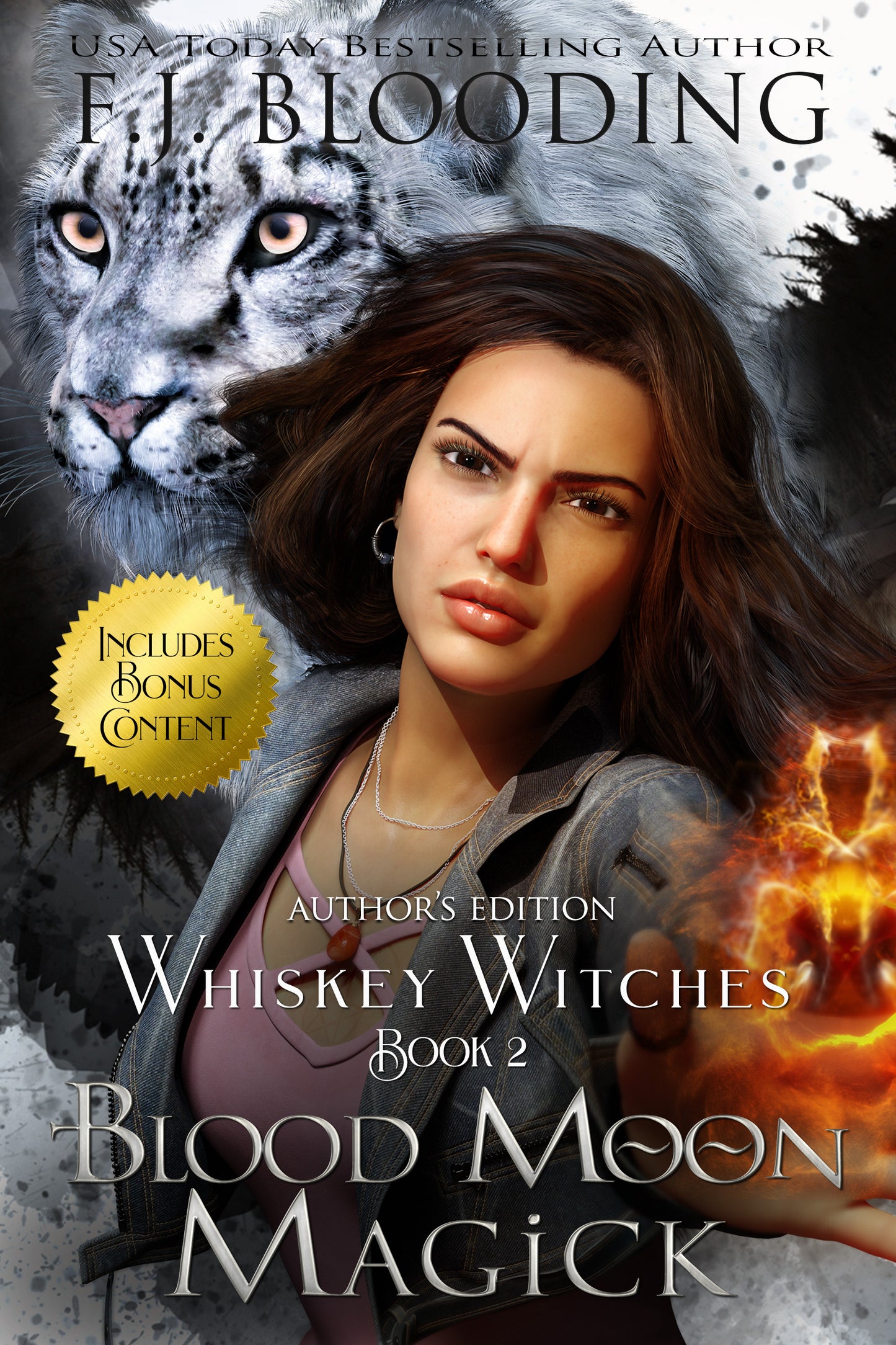 Whiskey Witches
Paige Whiskey is far from a woman without powers. She's the demon summoner and she's about to reunite with her witchy family only to bring them into incredible danger in order to bring an end to a fued that's been waging for almost a century.
Direct Download

Support your favorite authors with direct payments.
Experience seemless book downloads.
After purchase, you can download directly to your device and open in your favorite ebook reading app.
And you'll receive an email with the download link with further instructions on how to get it into your devices through the harder to reach apps such as Kindle.

eBook Apps

ReadEra
FB Reader
eReader Prestigio
eBoox
FullReader
Cool Reader